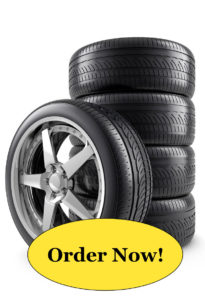 Now that winter is ending, the roads can be in some bad shape. Also, these terrible roads can wreak havoc on your tires. If your vehicle is in need of new tires, Mr. Muffler has a great tire deal! Unlike other franchise tire shops, Mr. Muffler will work with you to get the best deal on your new tires. In addition, they carry a lot of major brands to choose from.
Tire Deal In Westland
Not only do you get four new tires but we offer many other perks as well. When you buy four new tires it will include tire rotations, alignment check, repairs, mounting, and tire disposal. One of the best ways to guarantee your safety in your vehicle is to have good tires. Also, with good tires properly inflated it can help with gas mileage as well. If your current tires have no tread or 100,000 miles on them it is really time to replace them.
Another warning sign you need new tires is excessive vibrations. If you are driving down a regular paved road and it feels like you are off-roading your tires may be bad. Visit our tire deal page today to save big on your next set of tires. In addition to tires, make sure your air conditioning is ready for the hot summer months.