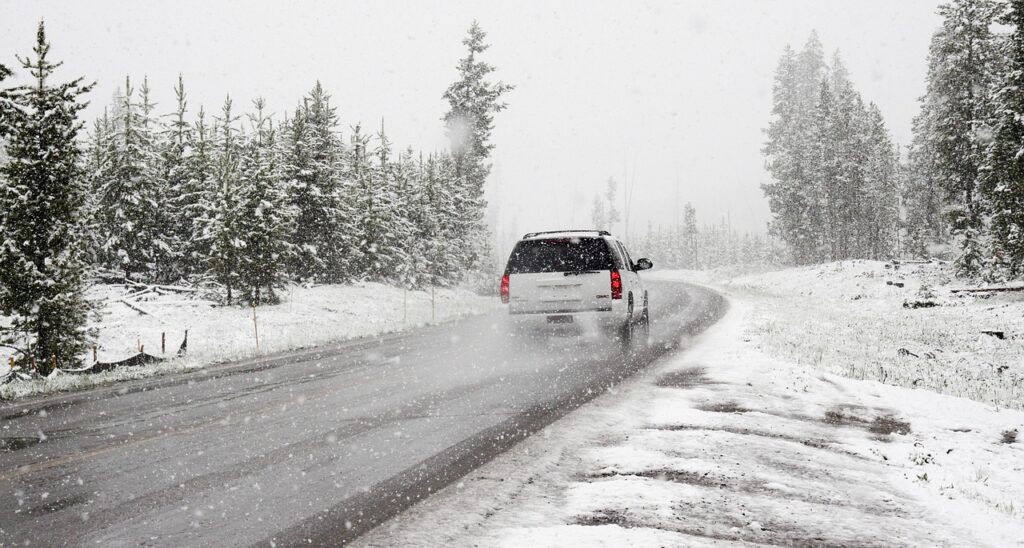 Michigan winters and cold weather can be rather hard on your car or truck. Make sure to bring your vehicle in for a service this winter at Mr. Muffler. Mr. Muffler will check your battery, cooling system, brakes, muffler, and tires.
Cold Weather Tires
Swapping out your tires each winter for winter tires will help you have better taction on wet slick roads. In addition, make sure all your tires have proper tire pressure. Colder weather can change the pressure in your tires so make sure to check it.
Another important aspect that is usually overlooked is your windshield wipers.  Ice and slush can build up quickly on your windshield, with proper wipers it can stay clear. In addition to the wipers, washer fluid should be checked and kept full. Good washer fluid will be able to defrost windshields and not freeze.
Winter Safety
Along with washer fluid and wipers, make sure to prepare a safety kit. This kit will contain jumper cables, flashlights, and other items that should be needed for winter. Also, during the colder months, make sure to keep your gas tank at least half a tank. A fuller tank will reduce condensation which could freeze in the tank. Make sure your rear defrost is in working condition.
These are just a few tips on winterizing your vehicle. In addition, make sure to slow down and pay attention during icy conditions.  Finally, visit Mr. Muffler today for all your vehicle needs.