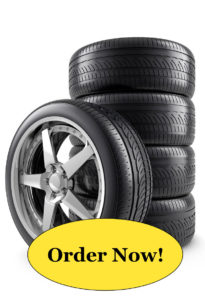 When it comes to auto repairs, one of the last items everyone thinks of is their tires. Tires are one of the most important aspects of your safety while driving a car. Furthermore, improperly inflated tires or deflated tires can cause you to lose traction and steering. If you are looking for the best tire source in Westland then look no further than Westland Auto Repair.
Your Tire Source
During the fall and winter months, you can encounter some pretty harsh weather. Without proper traction from your tires, you can slide and cause accidents. Also, without proper tread on your tires traction will be at an all-time low for your vehicle. Another aspect of bad tires is the fact it will change your alignment. Bad tires can cause your vehicle to pull to one side or the other.
With all the problems bad tires can cause, make sure to have the best tires possible on your vehicle. Give yourself peace of mind for the next 65,000 to 100,000 miles by buying a new set of tires.  In addition, we carry all the major brands at great prices. Brands such as Cooper Tire, Michelin, Firestone, and many more. Our tires have a warranty and are professionally installed.
All-Season Tires
If you are looking for a special type of tire, contact us today and we can give you a quote on any type you need. When it comes to Garden City, Westland, Canton, Livonia, or Dearborn Heights, we are your best option for new tires.  Call us today at 734-721-2800 and we can answer any questions you have on new tires or alignments. Also, if you need any type of maintenance on your vehicle make sure to stop by we are on the corner of Cherry Hill and Wayne in Westland. We will be glad to see you!